Regular price
Rs.599 PKR
Sale price
Rs.450 PKR
Unit price
per
Sale
Sold out
100% Original Miss Rose

Same-Day Order Dispatch

Love it or Return it
What it is:
Miss Rose stick & Liquid Concealer  achieves amazing results when concealing the skin flaws. It is effective when hiding the skin flaws such as under-eye bags and dark circles. It also provides maximum protection against the signs of early aging and it will good for all skin type are also combine skin tone.
Why You"ll Love It:
 Miss Rose 2 In 1 Liquid Concealer & Concealer Stick brightens skin. Best Eye concealer for dark circles. Better than a pro concealer as it has so many uses due to the liquid and matte stick option. Its numerous multi-tasking makeup benefits make this the best concealer you'll ever have in your drawer and makeup bag.
MULTI-TASKING CONCEALER STICK - Use it as an eyeshadow primer, makeup concealer, blemish concealer, contour stick, color correcting concealer, contour stick makeup, and a concealer for dark circles.
MULTI-TASKING LIQUID CONCEALER - Our lightweight liquid concealer can be used for a more radiant eyeshadow primer and concealer makeup. It will leave your eyes brighter and illuminated. Our liquid concealer is the ideal under-eye concealer for mature skin. 
COLOR CORRECTOR CONCEALER - Our concealer makeup corrects redness and uneven skin tone. It's also a color corrector for dark circles. Use as a makeup concealer for the face to blur the appearance of pores, fine lines, and uneven texture.
 How to Use:
Apply concealer over the entire face or contour in key areas. Apply to the face directly with an applicator. Sweep under the lash line to brighten and conceal.

 Color Disclaimer: Due to photographic lighting, the colors of the original product may slightly vary from the picture.
Share
View full details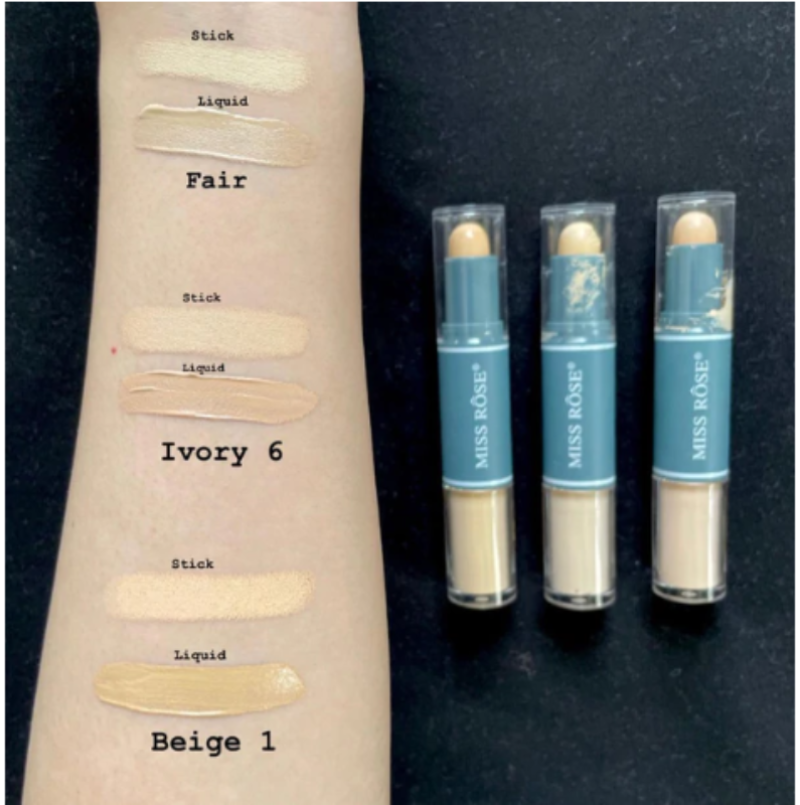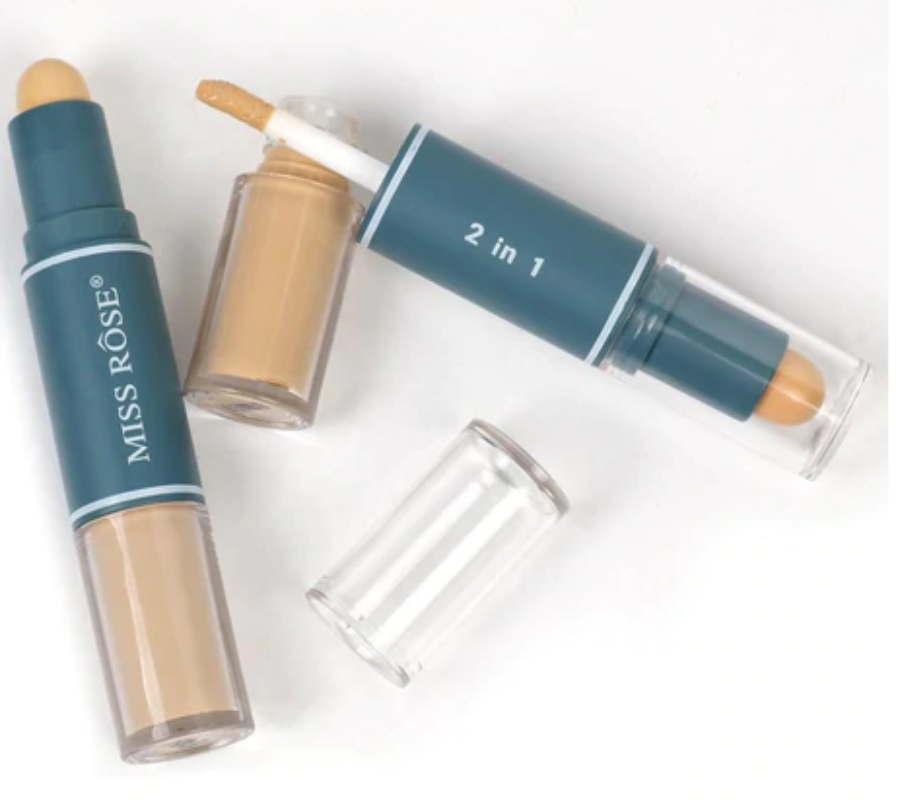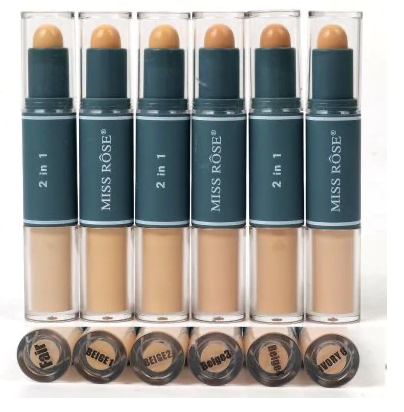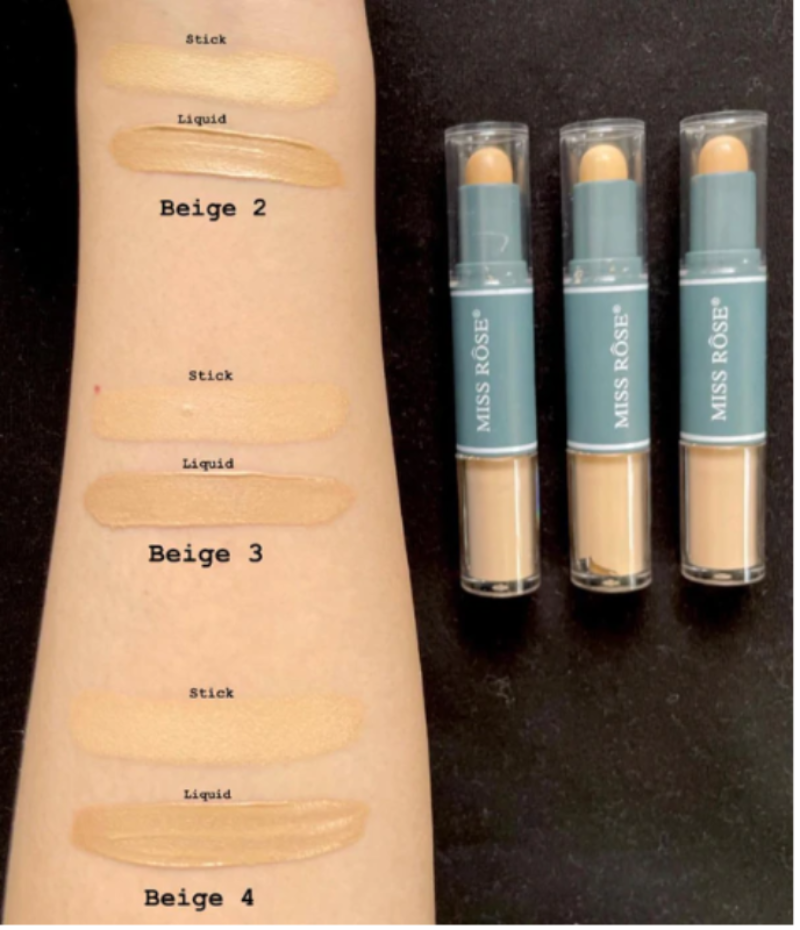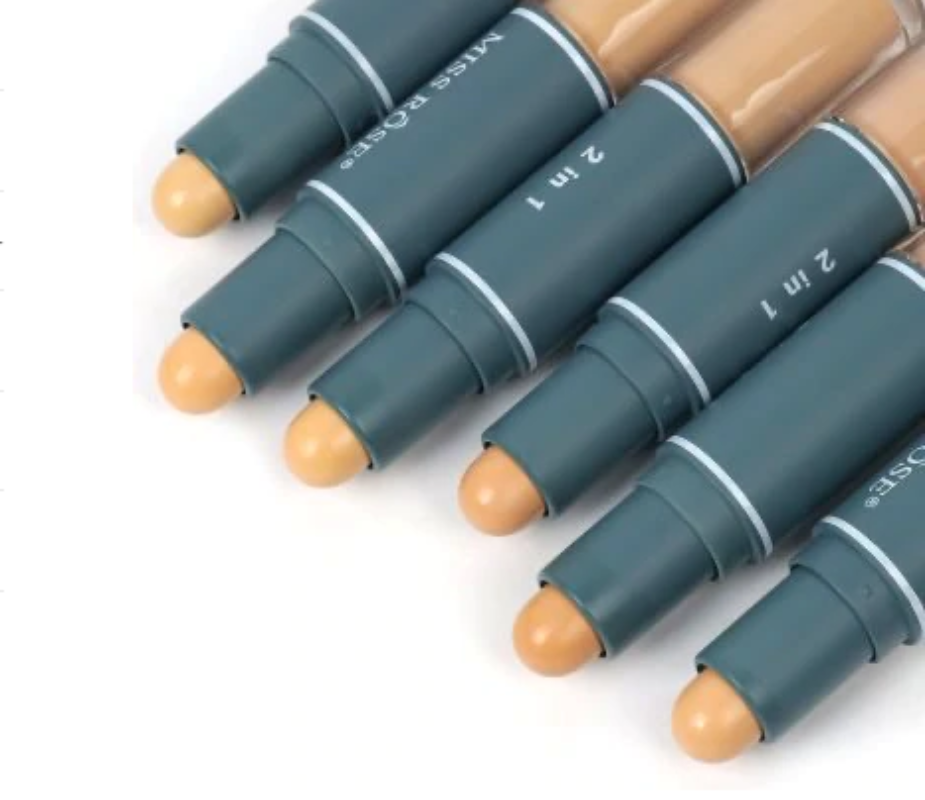 İ am confused about what colour should İ order, whenever I order it is always a lighter shade

We have fair and ivory6  shade for fair skin.
We suggest you to select a shade one tone lighter than your Skin tone

My skin tone is neutral,normal, not too much dark nor too fair (medium),so which will be best for this type of skin tone?

We have fair and ivory6 shade for fair skin and beige 1 and beige 2 for normal skin tone.

I've medium skin tone..also have dark circles and pigmentation around lips and other parts of face.. and scars of pimples as well .which foundation and concealer shade should I buy

kindly mention your skin type in our whstapp. Our team will suggest best products for you. 03330529002.

Which concelar shade is better for medium skin tone??

Mam shade beige1 and beige2 is for meduim skin tone.

My skin tone is medium not so fair but have dark circles and around lips pigmentation? Kindly suggest me good foundation and concealer

Mam kindly whatsapp(03330529002) us . So our team can suggest you the best foundation and concealer as per your skin type.

My color is actually quite fair kindly suggest me the correct shade. Mostly concealers don't suit on my face due to color confusion 😕😕😕

Ivory 6 has a pink undertone and Fair has a yellow undertone. They're both meant for fair skin tones. Hope this helps!

I'm using beige 1 shade of Foundation. What should I use concealer shade ?

Foundation and concealer shade will be same.

My skin tone is fair but I have dark circles, which shade of concealer should I use?

Shade fair is best for you .

I am confused about selection of color actually I have a medium skin tone not much darker nor fairAlso my skin under eye become greyish I also have eye bags and dark circles

We have fair and ivory6  shade for fair skin and beige 1 and beige 2 for normal skin tone. for more details kindly whatsapp us 0311 11222 40