Regular price
Rs.750 PKR
Sale price
Rs.450 PKR
Unit price
per
Sale
Sold out
100% Original Miss Rose

Same-Day Order Dispatch

Love it or Return it
What it is:
Achieve the look of completely poreless skin with a smooth finish. Lightweight and breathable, this liquid foundation delivers cake-free, full coverage that moisturizes all day.
Why You'll Love It:
Dermatologist tested.
Non-comedogenic.
Ideal for normal skin.
Suitable for sensitive skin.
How to Use:
Apply to the face and blend with fingertips, beauty sponge, or foundation brush.
Share
View full details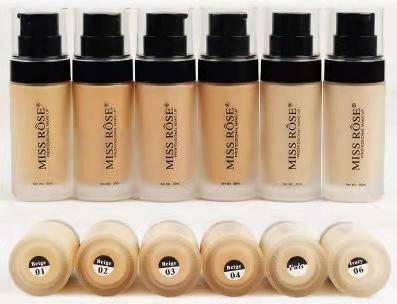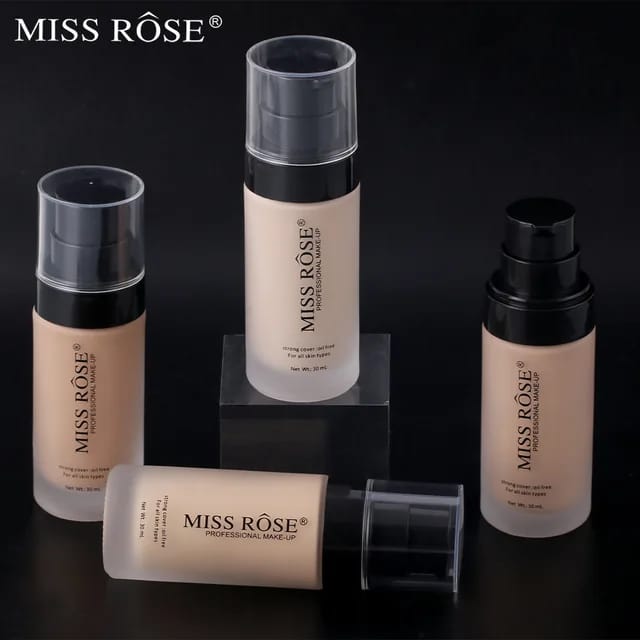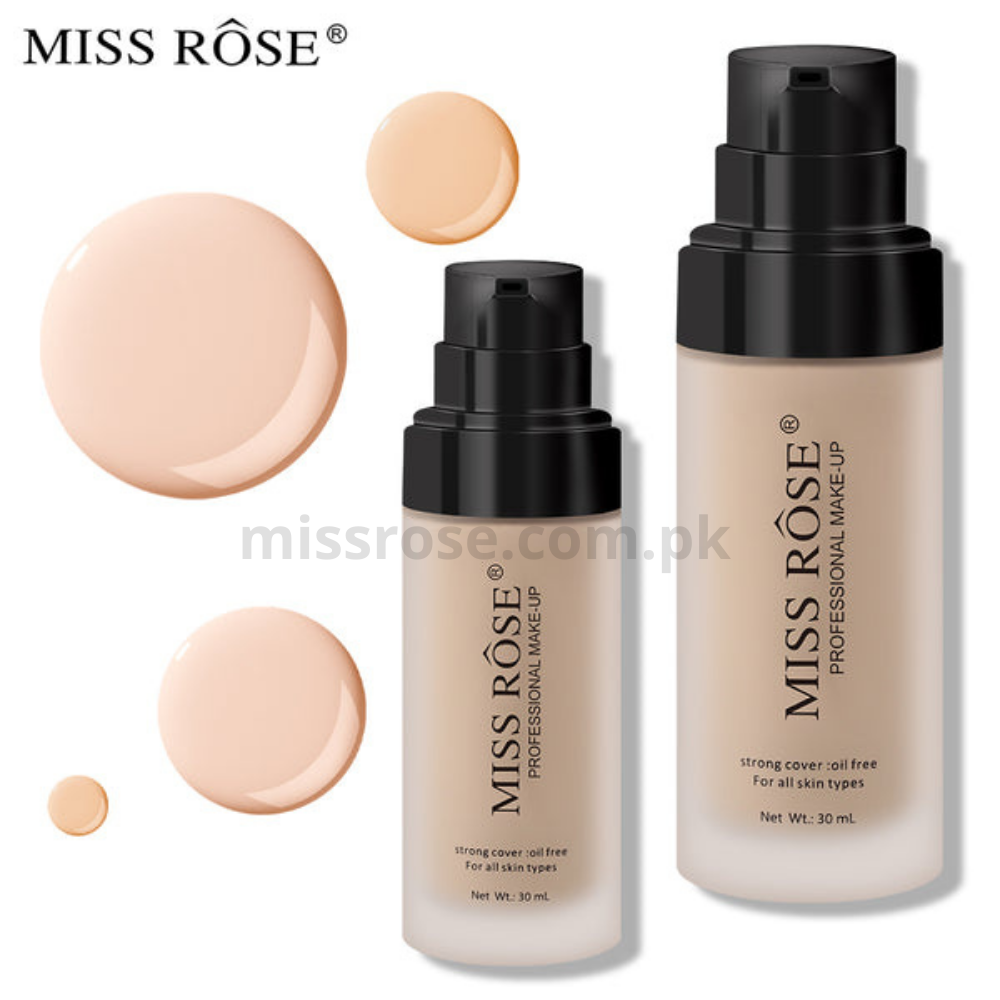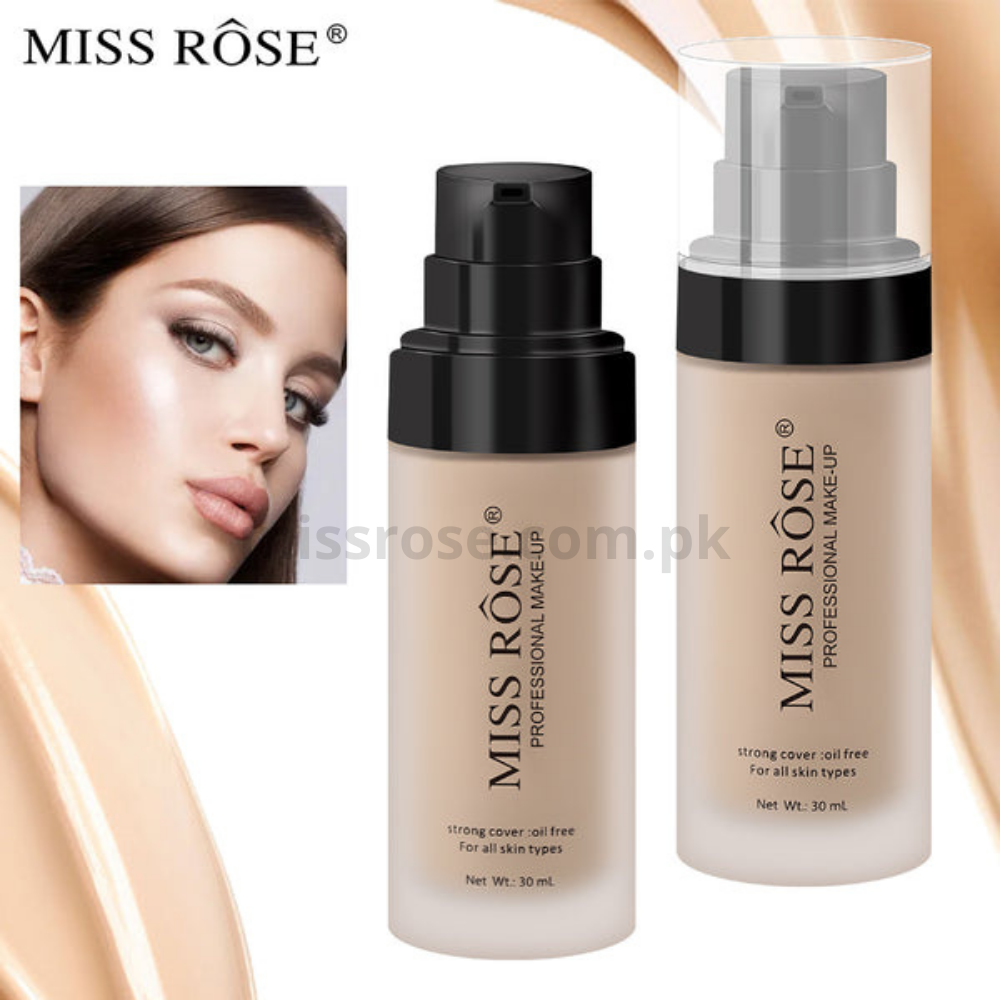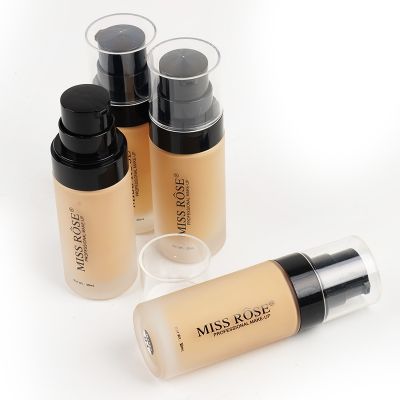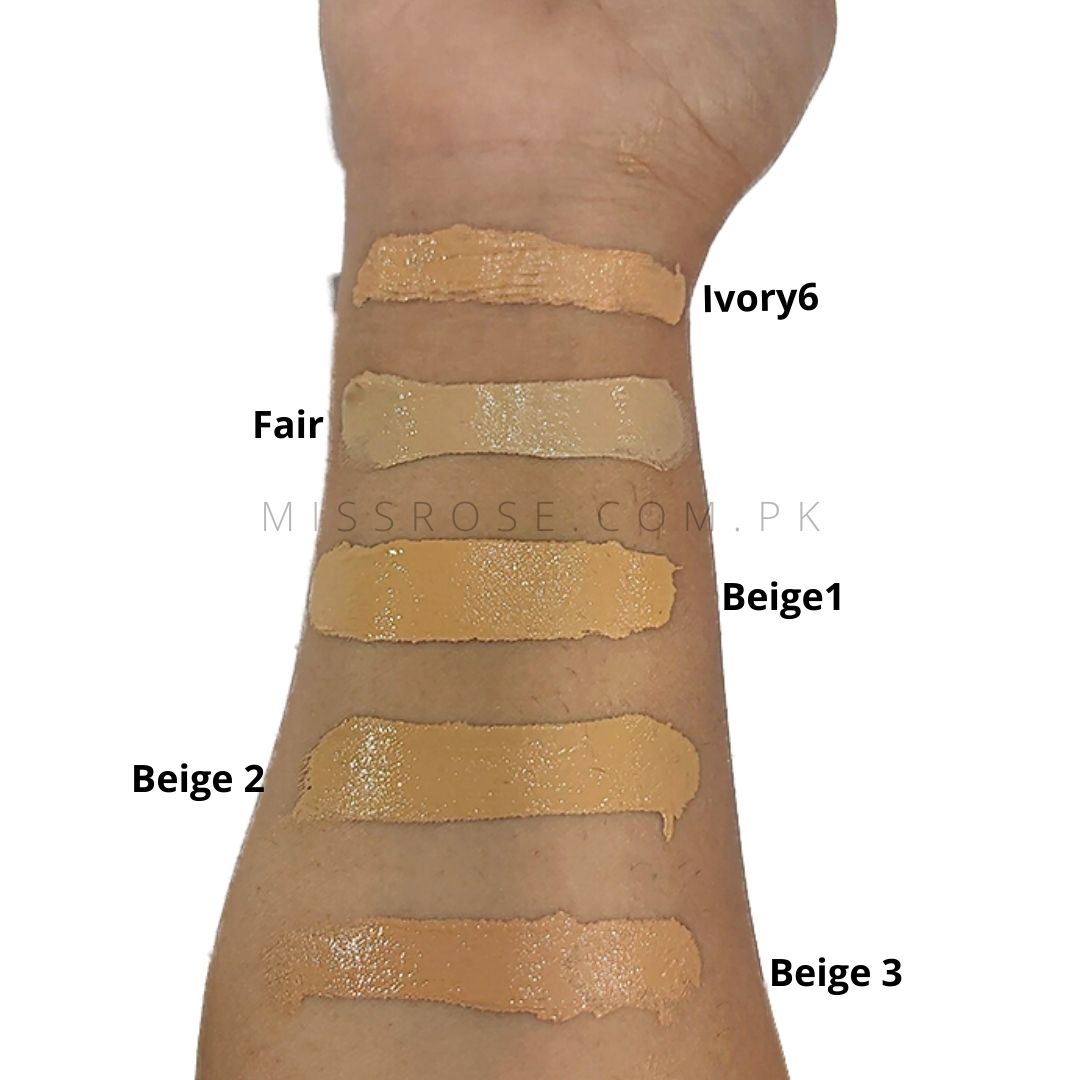 Which one is best for the Medium(light brown colour) and oily skin?

Beige 2 is for meduim brown skin.

We have matte foundation which is good for oily skin tone. 




 

 


We have fair and ivory6  shade for fair skin and beige 1 and beige 2 for normal skin tone. Beige 3 and beige 4 is for normal to darker skin tone.
We suggest you to select a shade one tone lighter than your Skin tone

Is there any way we can check our shade online through mobile cam?

Sure. Kindly whstapp us for details 03330529002

Asslam O Alikum miss rose ki jo product sale men han us ki expire date kia h??

W,salam. Hmary product ki shelf life 3-5 year ki hoti hai

Hello mam.i have medium light brown colour wid warm undertone n dry skin.beige 2 is best for D's type

Mam beige 2 shade is accurate for your skin tone.

What is the best shade for white(very fair) skin tone?

Ivory 6 has pink undertone and fair has yellow undertone.  both is for fair skin tone.

I have fair skin but only.. knsa shade mre liye best rhy ga

Mam select shade fair for yellow under tone.

Mera shade medium to dark with yellow under tone hai. Kia men baig 3 use kr sakty hon

Yes, Beige 3 is for yellow meduim to dark skin tone

Combination skin tone ha mre t zone part Oily bki Dry ma konxi foundation use kro dark skin i have

You have to select our lasting perfection or natural foundation.

Mere face py 38 no.ka stick use hota h aur is mea Konsa no. Use kron?aur oily face k Leye kesa rehega

Beige 2 resemble with your skin shade. this is best for oily skin as well.

Is this full coverage like tube one or not?

Yes, the botel is full with foundation.

Beige 1 meri skin tone k liye thik thi, but wo oxidise ho jata hai, tu 1 tone lighter me kon sa select krn? Please suggest me.

You have to go with Ivory 6 if you have pink under tone.

Kya ye summer main b use ho.skta h

Yes. It can be use in every season.

Assalamualaikum sir ya foundation oily skin Kay liy kasa rahy ga please reply me

W,salam Ya foundation oily skin ky lea best hai ,

Kindly tell me is it waterproof foundation?

Mam We have all waterproof foundation you can select has per your skin type.

Is this for daily use?

Yes,  you can use it in daily basis.

Is fair good for warm undertones?

Yes, fair shade has yeloow undertone.

Fair ziyada fair h yah ivory 6 aur yeh oxidize to nahi hoti

Mam if you select shade and formula according to your skin tone. Foundation will not be oxsidize.
Ivory 6 has pink undertone and fair has yellow undertone.  both is for fair skin tone.

Dark skin tone ka lia konsa shade sahe ha?

Beige 3 and beige 4 has dark skin shade.

Which shade is best for medium skin toneand natural under tone?

Select shade beige 1 for yellow Medium skin or beige 2 for pink skin. 

Meri skin dry h mjhy ye suit kry gi foundation?

Mam dry skin tone ky lea ap hmari natural foundation , cover foundation . smooth foudation main sy koi select kr skti hain

Which is good for fair skin tone ...i m confused which one is sutible fair or ivory

Mam if you have fair yellow undertonr skin than go for fair and for pink undertone shade you can select an ivory shade.

Meri fair skin tone hai.. but mai koii bhi fair foundtion use krti to mai aur dull lagne lgti.. apni skin tone se dark.. plzz mujhe koii light sa color bata den konsa shade purchase krna chajye mujhe?

Mam hum apko suggest kry gy ky undertone ky mtabiq fair color select kry. Mazeed maloomat ky lea humy whatsapp py contact kry  0311 11 222 40

Oil tw nhi ata face py es Sy ?

Mam ya oil free foundation hai. Is sy apky face py oil ni aay ga.

I have no idea about my skin tone foundation and concealer can u please guide me ? Color fair

Mam for fair skin tone you can select shade Fair.

I have no idea about my skin tone foundation can u plz guide me

We have fair and ivory6  shade for fair skin and beige 1 and beige 2 for normal skin tone.
We suggest you to select a shade one tone lighter than your Skin tone for more details. Kindly contact us on our official whatsapp. 0311 11 222 40