Regular price
Rs.399 PKR
Sale price
Rs.299 PKR
Unit price
per
Sale
Sold out
100% Original Miss Rose

Same-Day Order Dispatch

Love it or Return it
What it is:
Secure the day with MISS ROSE Rotating Concealer that helps to even out skin tone and conceal irregularities and blemishes.
The stick shape is ideal for easy and quick application with precision. Infused with moisturising agents to help keep skin soft, this concealer melts into the skin and is designed to last.
Why You'll Love It:
-Perfect Cover & Oil Free.
-Rotating Concealer easy to use
-It ensures high concealing for dark circles and imperfections in one application. 
-Creamy concealer stick for a soft-focus glow.
-It prevents dryness of the skin.
-Smooth texture blends well with the skin tone
 -Enhances and illuminates the complexion
-Gives a multi-dimensional sculpted look
-Easy to blend, buildable color
-Water-proof and long-lasting
-Perfect for highly sensitive skin
-with more excellent hiding power, silky silky texture,
-easy on the make-up moment so that no flaws leave traces.
-Waterproof and anti-perspiration make the makeup light, lasting, natural.
-Riliang moist texture, both to cover the flaws, but also as high light use
-remove the skin dull, delicate and delicate to take care of every detail,
-concealer can effectively cover acne Printed spots and dull locations such as dark circles.
How To Use:
Concealer works best with a foundation and should be applied after foundation. Pick a shade that is lighter than your original skin tone and spread a small amount onto the skin around the eyes and dot gently on any imperfections. 
Share
View full details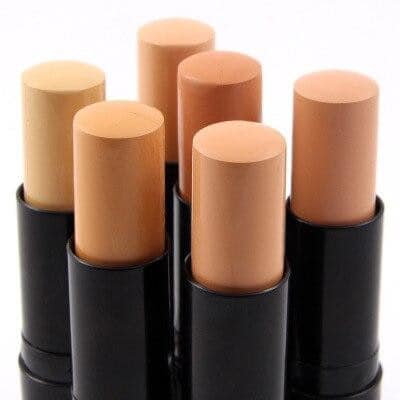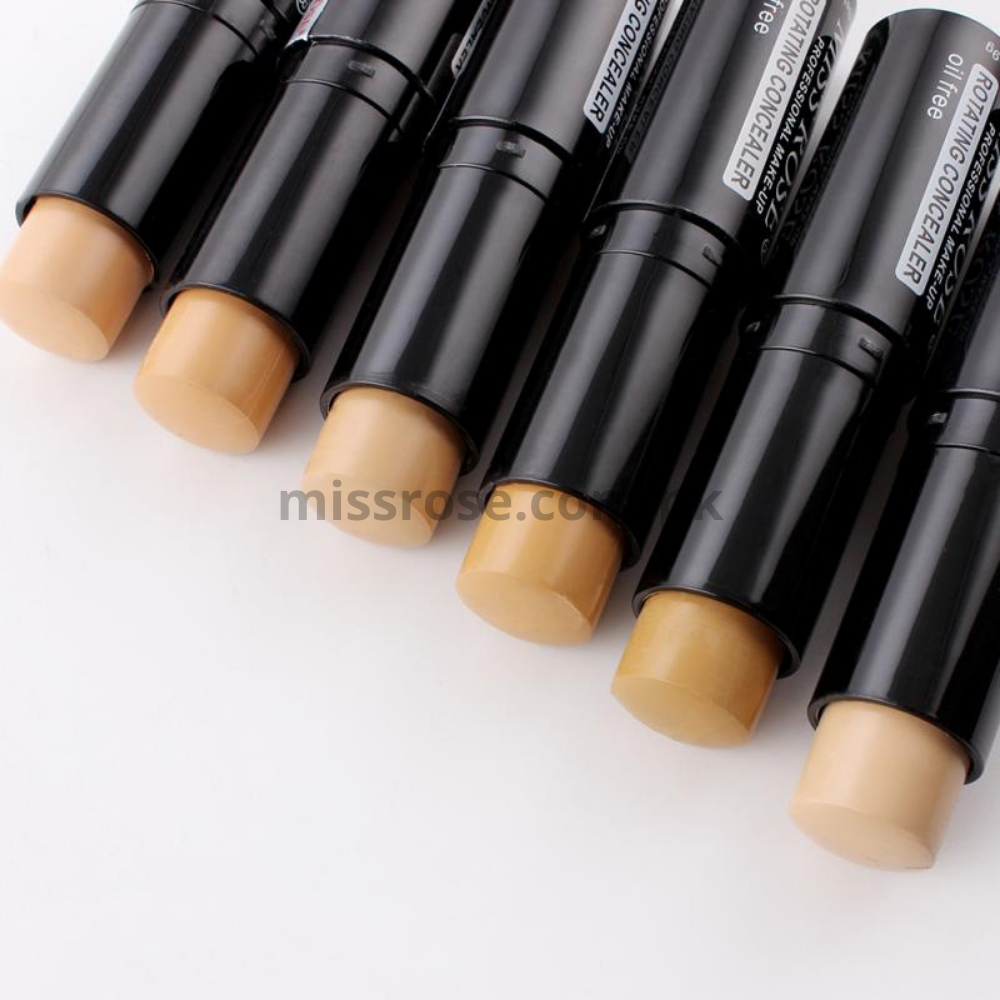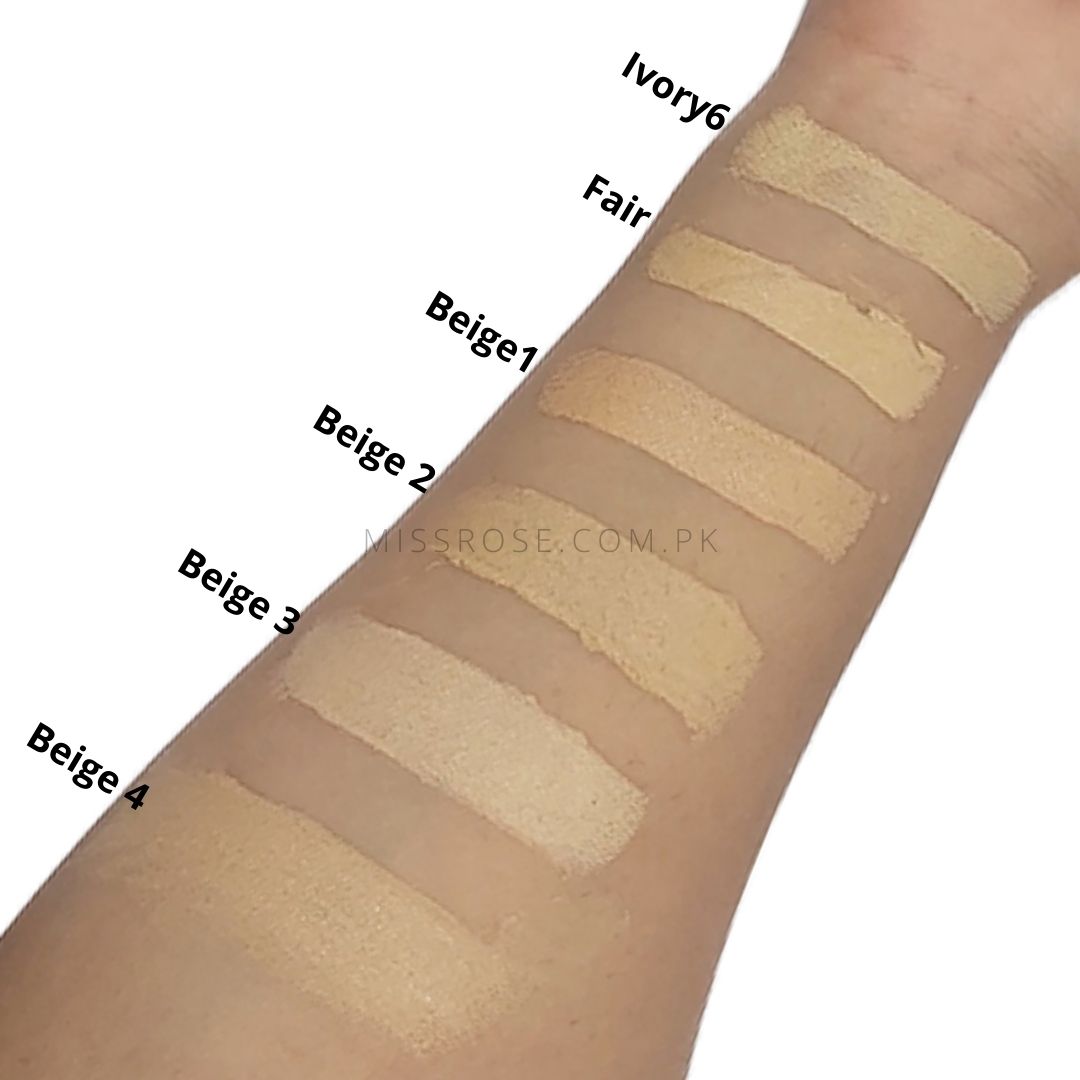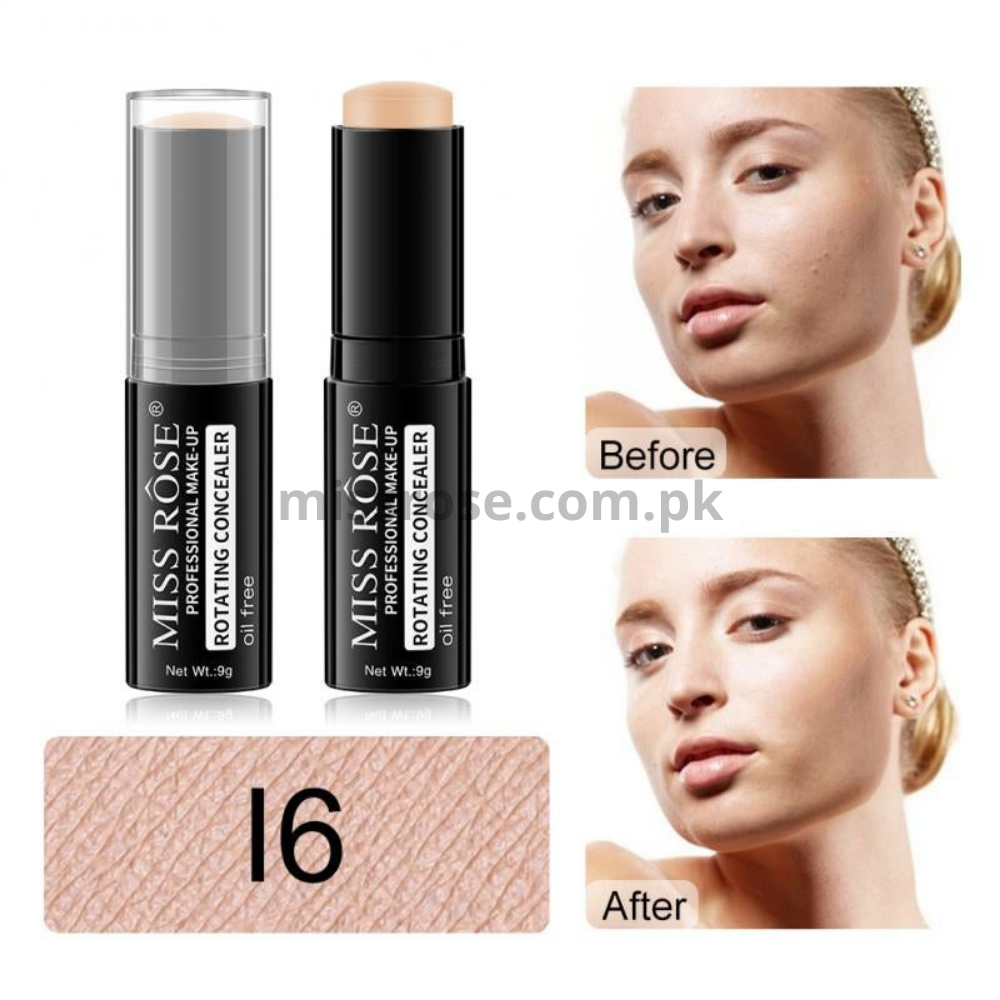 My cart is unavailable. Why its happening. I want to shop

After 24 hours . Cart will expired from Website. For your cart details you can contact 0311 11 222 40

Is shade 6 lighter toned or darker?

ivory 6 is lighter tone with pink under tone for fair skin tone.

which colour of rotating concealer use for correct dark circles n pigmentation?

We sugguest you to selct 2 tone lighter than your foundation color.

Which shade is best for medium brown skin?

Mam you can select shade beige 2 

For more help and queries kindly contact on our official number: 0311 11 222 40 

I have dark circle what concealer should I pick

For the undereye area, be sure to select a shade of concealer that's no more than one or two shades lighter than your natural skin tone.

Will i use it for a base like as foundation

Yes  Concealer is extremely versatile, and can be used to spot treat, to conceal dark circles , as foundation, as contour, and even as a tinted moisturizer.

I have ivory6 foundation can u suggest me which concealer I use

For your face, select a concealer that matches the colour of your foundation exactly..

Is this concealer good for normal skin type?? And with foundation??

Yes this is for all skin type. Kindly choose the formula according to your skin type. For more details kindly whatsapp us  0311 11 222 40 

Ye jo numbers hain ye sahi hian na aysa na ho k number likhaain or aa koi or jaiy

Mam ap jo b number order kren gi wohi bhja jaye ga. Humri trf sy tmam shades ky original swatches add kia gay hain. 

I need Brown concealer in 05 which is countoring colour do you have this

Thank you for contacting us Mam Sabeen.Yes we do have 05 shade in Miss Rose Rotating Concealer.

Which shades suits on fair color ?

Thank you for contacting us Yousra. For your face, select a concealer that matches the color of your foundation exactly.

How I select concealer shade.I want orange shade

Thank you for contacting us Sonia.For your face, select a concealer that matches the color of your foundation exactly. For orange color you have to select contour palette. 

https://missrose.com.pk/products/miss-rose-concealer-contour-palette-makeup-15-colors-cream?_pos=1&_sid=9835c6166&_ss=r

Dark contour k lia kon sa shade ho ga

For dark contouring choose one shade darker than your skin tone.

ye ek milega ya sare

You can place the order for one and select the quantity as well.

From where can v check the colours?

We have updated the shade card for your help but for further help and queries kindly contact on our official number: 0311 11 222 40 



You did not mention the numbers on the product pictures. How do i know that m buying which number? Please reply.

Mam we have updated swatches picture with name.

For any help and queries kindly contact on our official number: 03111122240

N5 kelye konsa select kren?

Mam select chase from shade card.

My skin color is fair but have dark circles which shade is best for my skin tone?

Mam for dark circle you can use fair shade.

All the shades are written as 01, 02, 03, 04, 05 in the Choose an option area. How will i know which one is ivory 6?

Mam when you will select the shade the picture will be show with number .

Which compact powder and concealer would be good for medium brown skin with warm undertone?

For warm meduim skin tone choose shade beige one.