Regular price
Rs.699 PKR
Sale price
Rs.499 PKR
Unit price
per
Sale
Sold out
100% Original Miss Rose

Same-Day Order Dispatch

Love it or Return it
What it is:
Miss Rose Two-Way Compact Powder is a two-in-one product that mixes a foundation and a compact powder to create a perfect matte finish. This multitasking pressed powder glides easily over skin to provide a flawless, natural-looking matte finish.
What you need to know:
Miss rose Two-Way Compact Powder combines the characteristics of liquid foundation and loose powder. You can use it as a dry powder, or dampen the sponge before applying it to your face. For all skin types.
How to choose: Always choose one shade lighter than your skin tone.
How to Use:
Apply with brush or face sponge all over the face, neck, and décolletage. Use alone or over your liquid foundation
Share
View full details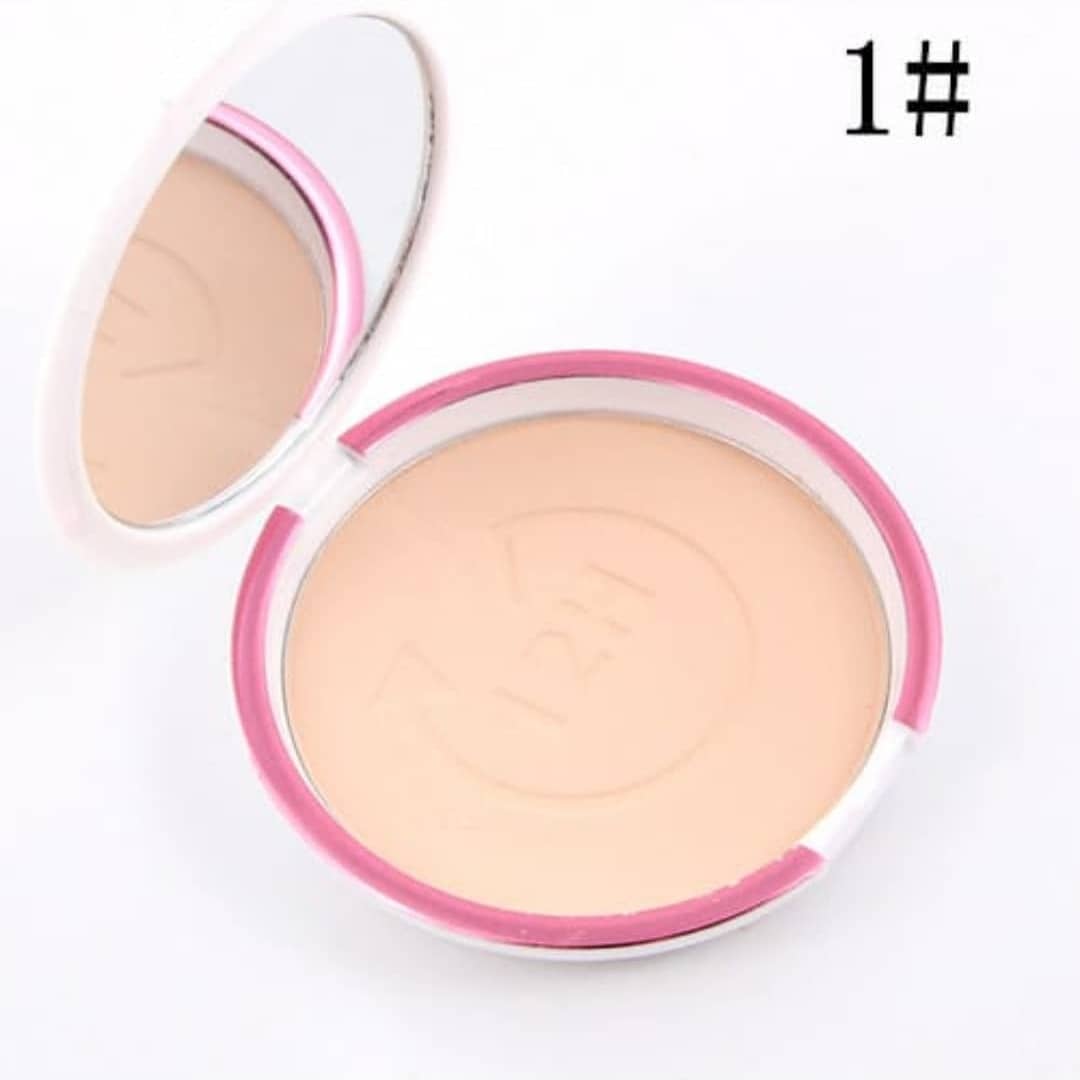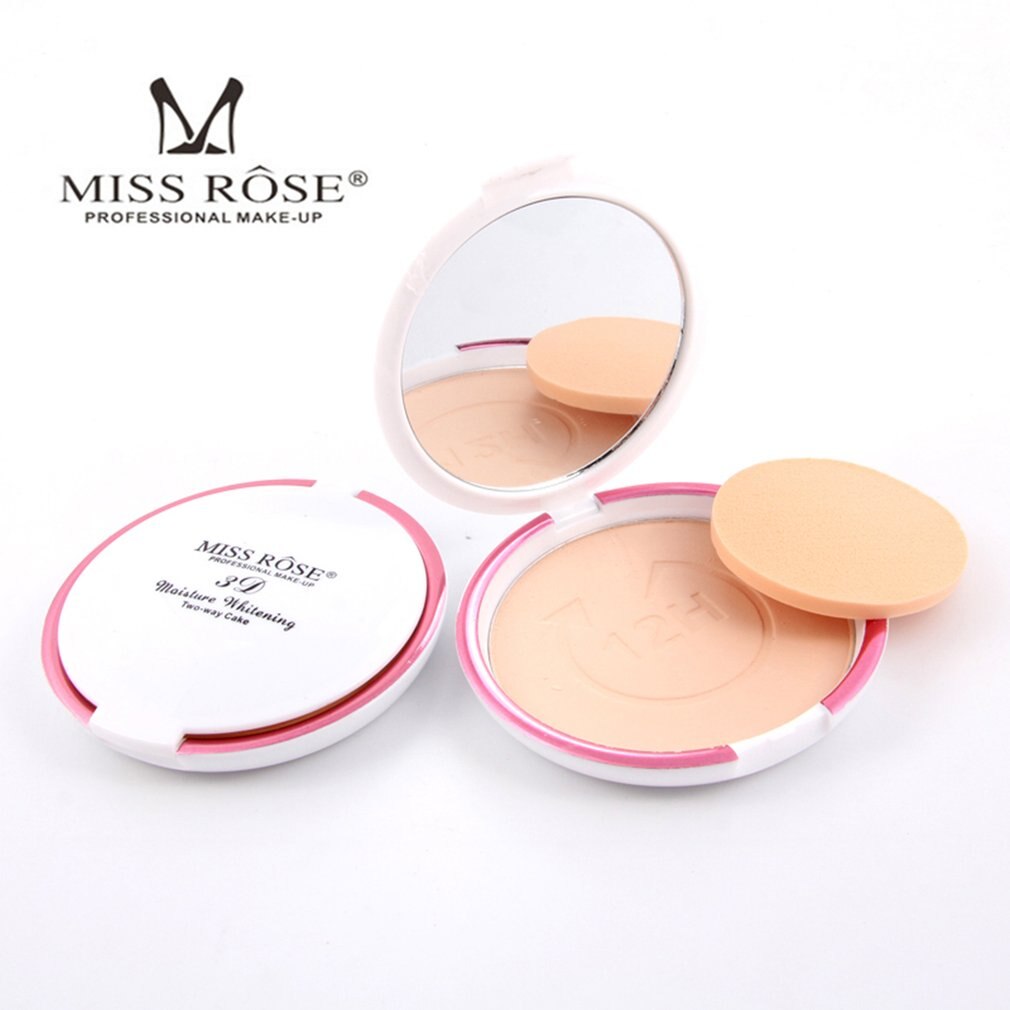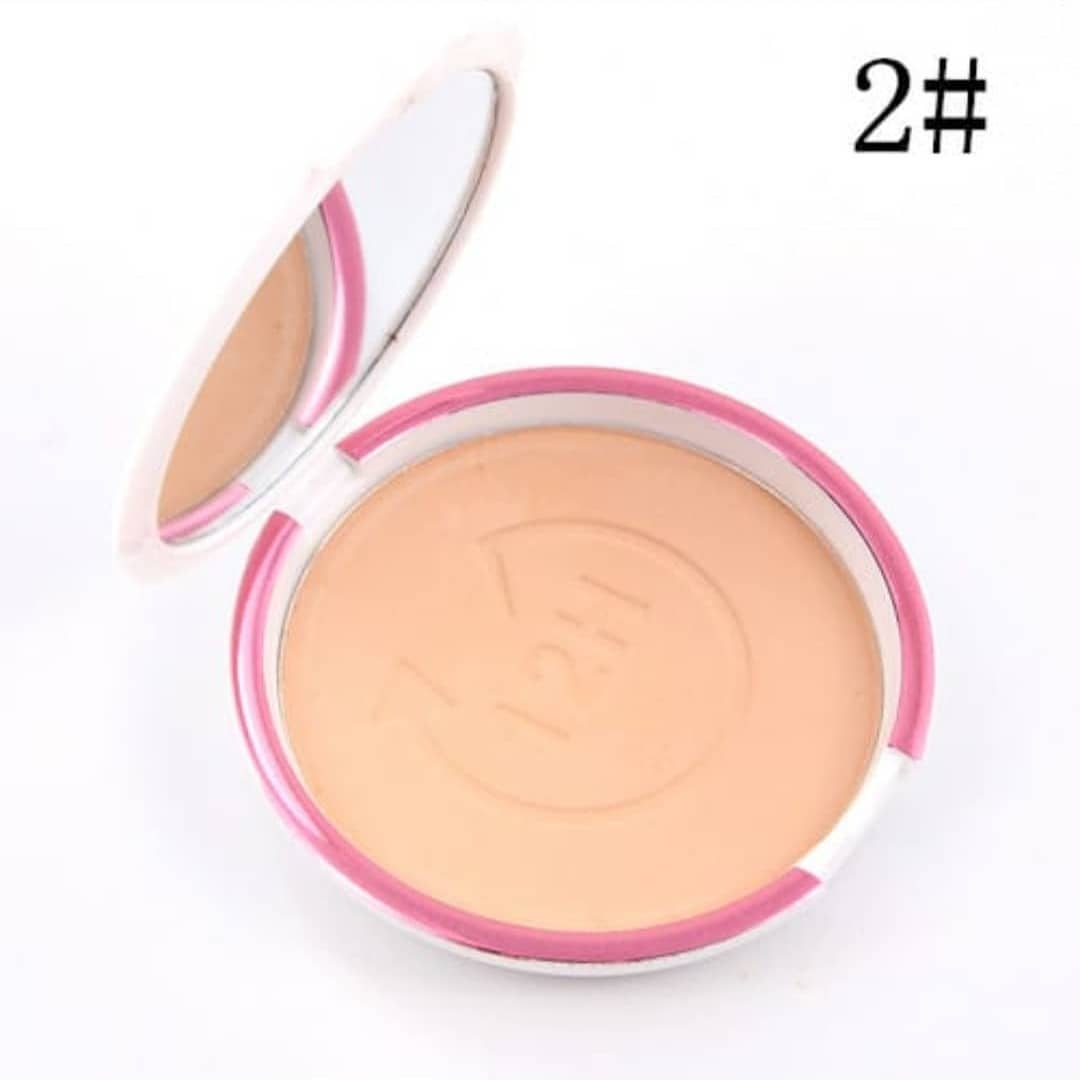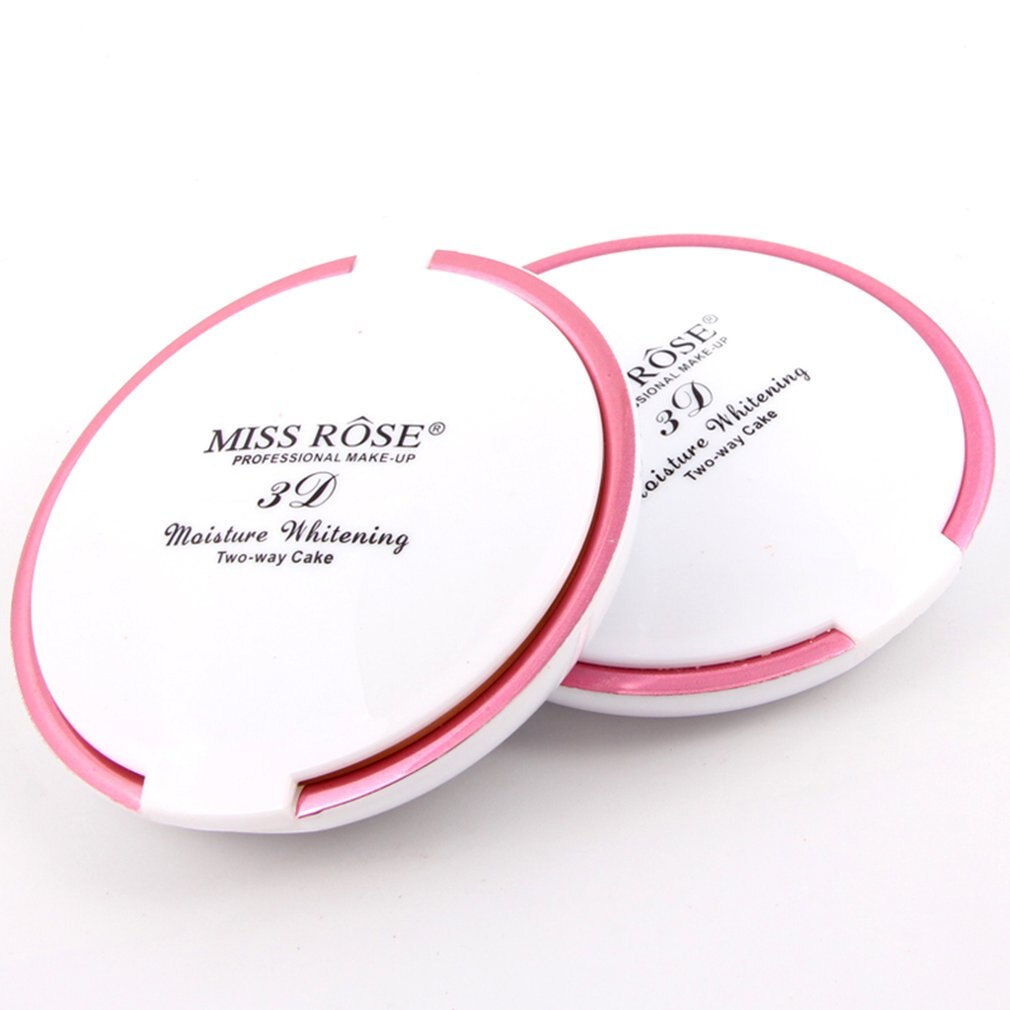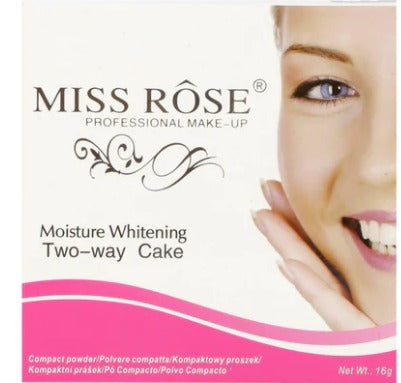 How i select a compact powder shade. I have pale whitish skin. I use ivory shade foundation

02  shade for  Meduim skin and 03 is for 04 Dark shade .
We suggest you to select a shade one tone lighter than your Skin tone

My skin is fair then which compact powder should I use with fair foundation

You can select 01 shade with fair skin. We suggest you to select a shade one tone lighter than your Skin tone

I need compact powder for miss rose full coverage matte foundation beige#1

We have shade 01 shade for fair skin and 2 for normal skin tone.
For more details whatsapp us 0311 1122240

I need stamp eyeliner

Stamp eyeliner is available . For order kindly contact us on our official whatsapp:  0311 11 222 40

Shipping charges kitny hogn.karachi ma

Above 2000 delivery is free but less than 2000, delivery charges will be 198 only

Which shade suitable for fair medium skin with Golden undertone?

Choose compact powder 01 for your skin type for golden under tone.

Which number of compact powder will suit with fair foundation?

Mamoona.Choose compact powder shade 01 for fair skin..

When will this product be restocked?

It is in stock now. 

For any help and queries kindly contact on our official number: 0311 11 222 40 

Restock kb hwga??

Its has been restocked. Grab your cart now.

My skin tone is normal so which compact powder i can used

Mam If you have yellow under tone you can use shade 01 and if you have pink under tone select shade 2.

Is this face powder water and sweat proof??

Yes, Its is water and sweat proof.

Assalamualaikum I want to purchase shade one in compact powder so when this product is in available please restock quickly

W,salam. 01 has been restocked. Grab your cart now.

Beigh 2k Sath compact no1 chalyga

Beige 2 ky sath shade bi 2 ka ho ga.

i select beige 3 matte doundation which compact powder product i select and its no plz suggest? i have dull fair skin but my skin tan suggest foundation no too beige 3 is it go for my skin?

We suggest you to select beige 2 .

I have normal skin colour i bought a matte foundation beig 2 which shade of compact powder?

For beige 2 shade 02 will be good .

When shape 2 or 1 will be available?

Both compact has been restocked. You can place your order.

Which shade of compat powder for beige 4

02 shade will be for beige 4.

Which is best for oily skin compact powder or loose powder

Loose powders are preferable for oily or combination skin types.

Which shade of compat powder suit for beige 3 foundation?

Shade 02 is can be use.

Ivory 6 nahi hai is m please tell me

Mam ivory 6 is main 02 shade hai

I need misrose two way compact powder 01 or ivory

Mam 02 is ivory shade. Select o2

How can i order whi h added in my cart

Mam kindly select your desired product add to cart and select contuniue shipping.  or whatsapp us for order 0311 11 222 40 
https://www.tiktok.com/@missrosecom.pk/video/7195132374496152858?lang=en

What is difrrence between natural foundation and long lasting perfctng foundation..and which one is better??

Mam both foundation is best for all skin type . Lasting perfection has light weight formula. While natural foundation has cream texture.

If i use foundation of beige 2 color than which color for powder should i use?

Mam you have to select 02 shade

If I want to change any product then how can change it???

Mam for exchange you can contact us 0311 11 222 40

In teeno compact may say yellowish tone wala Kon say hay plzz plz reply krden ??

Mam is main 01 yellow shade ky sath hai.

Yellowish under tone wala shade konsa h ???

Mam shade 01 has yellow undertone.

What shade would be suitable with beige 2 foundation?

Mam select shade 01 .

My foundation shade is ivory . Which compact powder shade should I use ?

Mam select 02 from compact.

My skin tone is medium not so fair and not so dark So which compact powder is suitable for my skin tone ?

Select 02 for your self.

which shade is good for pink undertone?

Shade 02 has pink shade.

Kindly suggest me that which compact powder number will be suitable with miss rose purely natural foundation . Beige 4

Mam shade 02 will be good

Miss rose purly natural foundation lvory6. Which shade of compact powder I can use?????

Mam kindly use 02 of two way compact powder.

Tow way compact powder se kia murad h?

Mam mean ap isko dry bi use kr skty hain or wet kr ky bi,.

Which shade is good for normal skin tone and which foundation shade is good for normal skin tone??

Mam 02 is for normal skin shade and also beige 1 foundation  is for normal skin tone

how i select a compact powder .i use beige 1 foundation.

Mam shade 01 is good with beige 1.

Kindly suggest any compact powder for very dry skin?

Mam use can use this by wet Sponge for dry skin.

price of this product?

Mam this is sold out right now. . But surely we will restock this one soon.

Ma first time ly RI hon Mari skin garmi ma oily ha ur sardi ma normal ha ur color Mara normal ha neat ha gandmi mujy shades ki smj ni a ri face powder ur full coverage base ki please suggest me

Good Afternoon Mam.
It's good to see you here, 
Mam kindly whatsapp us so we can guide you about shades 0311 11 222 40