Regular price
Rs.750 PKR
Sale price
Rs.699 PKR
Unit price
per
Sale
Sold out
100% Original Miss Rose

Same-Day Order Dispatch

Love it or Return it
What it is:
A little touch of compact powder can make your skin more attractive. Introducing our Missrose Bright Black Triangle Double Layer Powder.   Its long-lasting, covering most scars & blemishes.
This skin- mattifying, shine-controlling powder lets you say goodbye to midday shine in the sweep of a brush.

Why You'll Love It:
Miss Rose Bright Black Triangle Double Layer Powder  provides a perfect make-up finish. Perfectly adapts to the skin, giving it a matte, natural look. Delicate texture does not create smudges and feelings of gravity. It easily spreads. Recommended for all skin types. The package was enriched with a sponge and a mirror.

Why You'll Love It:
Long-wearing
Non-creasing
Water-resistant
Dermatologist tested
Non-acnegenic
Easy to distribute.
Does not create streaks or smudges.
Equipped with a mirror and sponge.
How to Use:
Apply with brush or face sponge all over the face, neck, and décolletage. Use alone or over your liquid foundation.

Share
View full details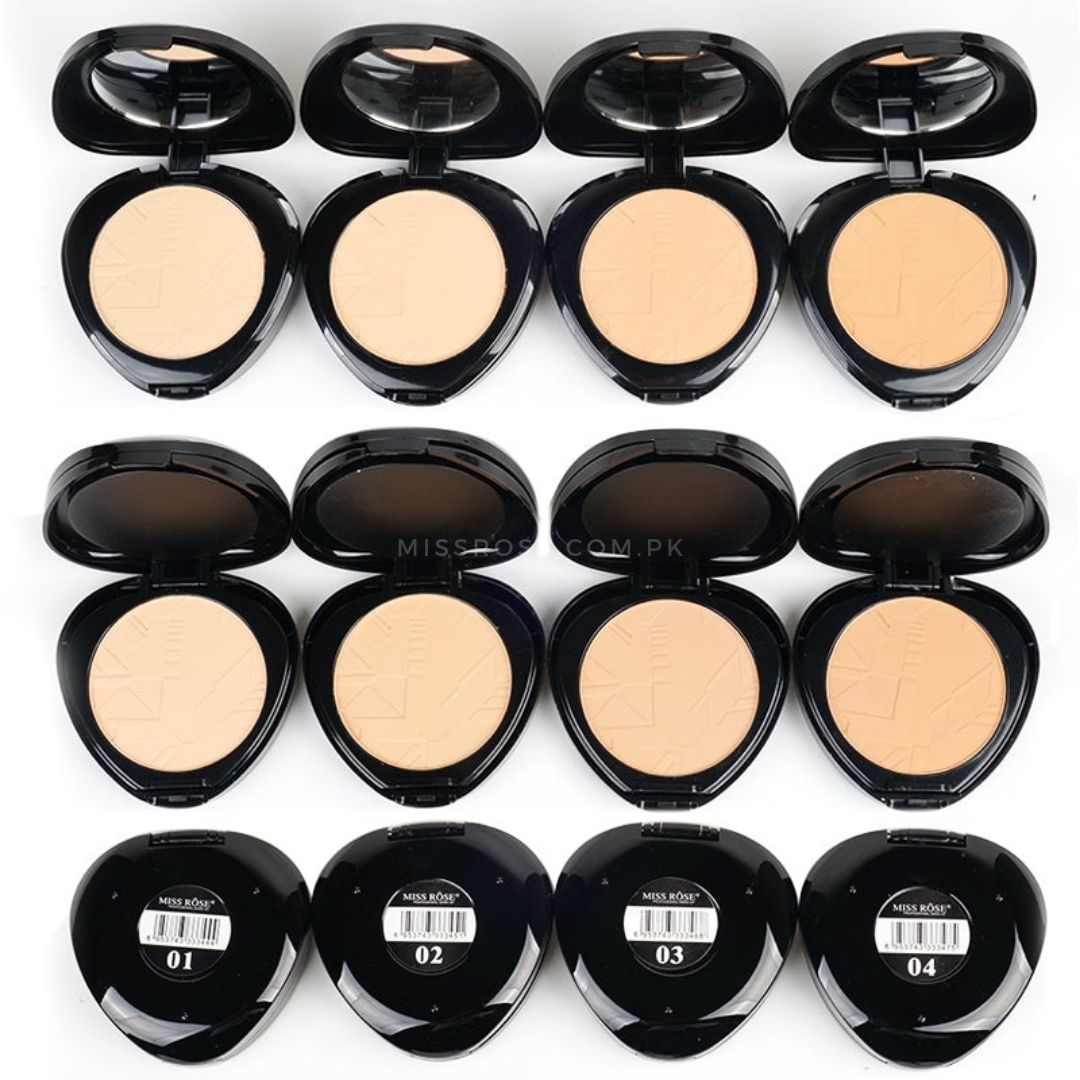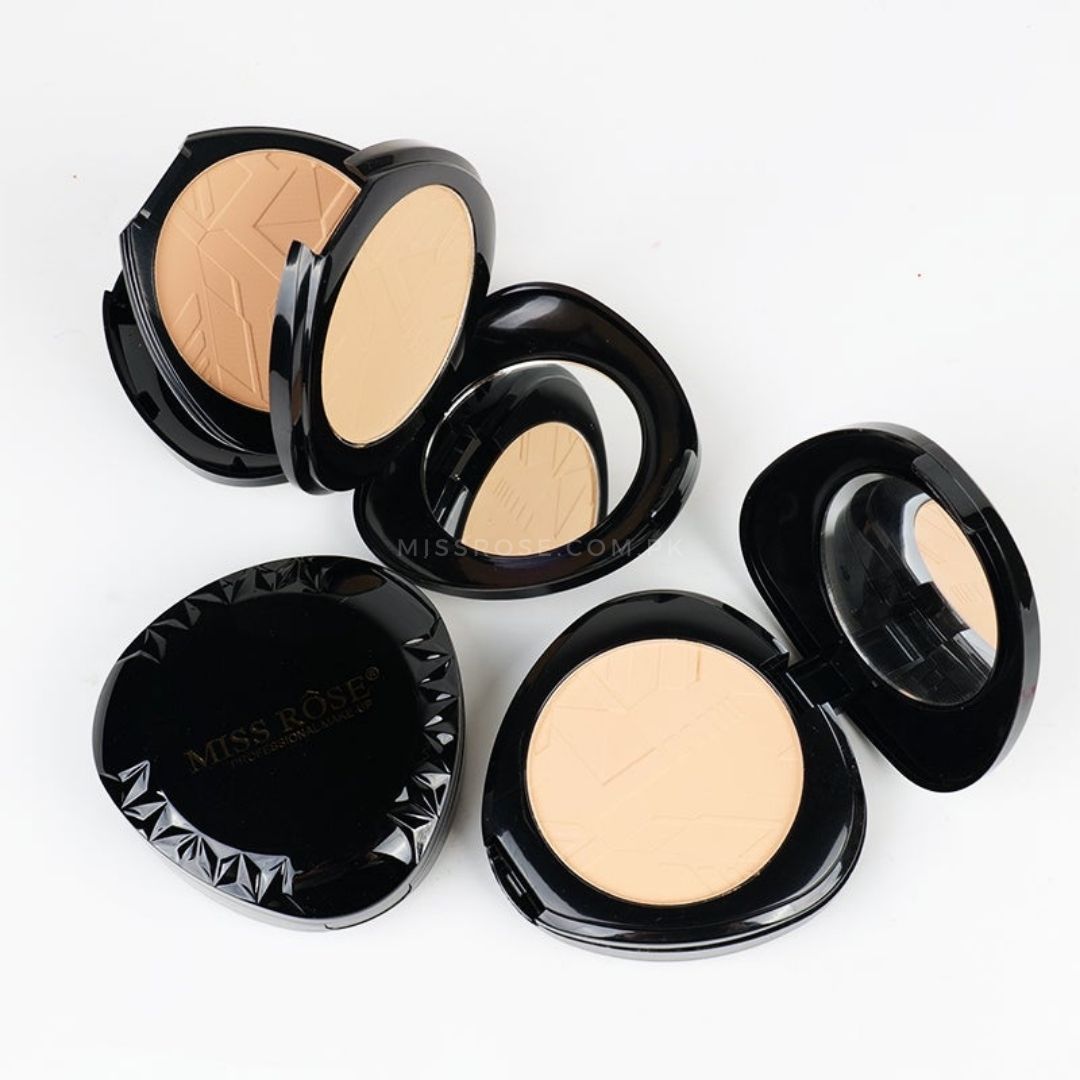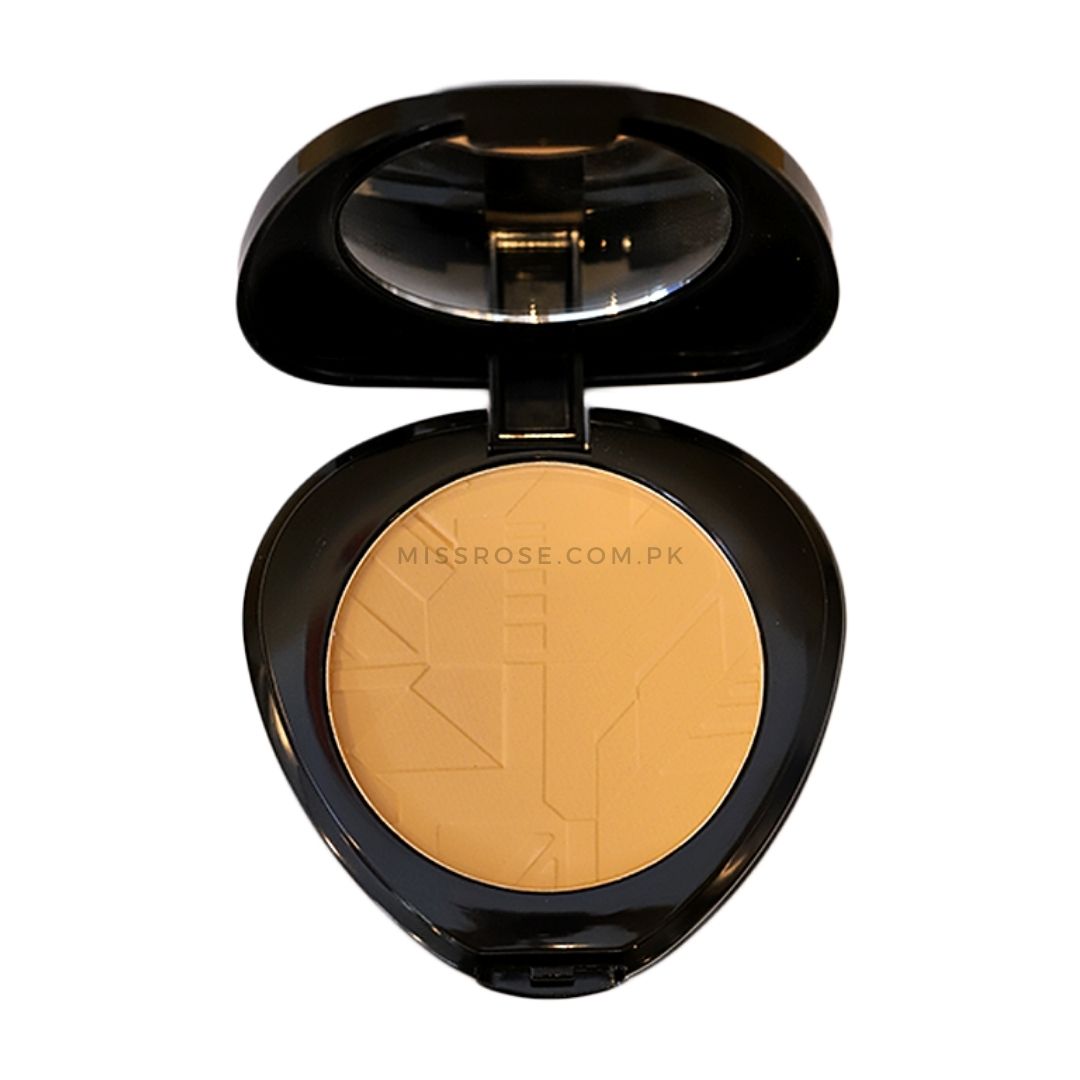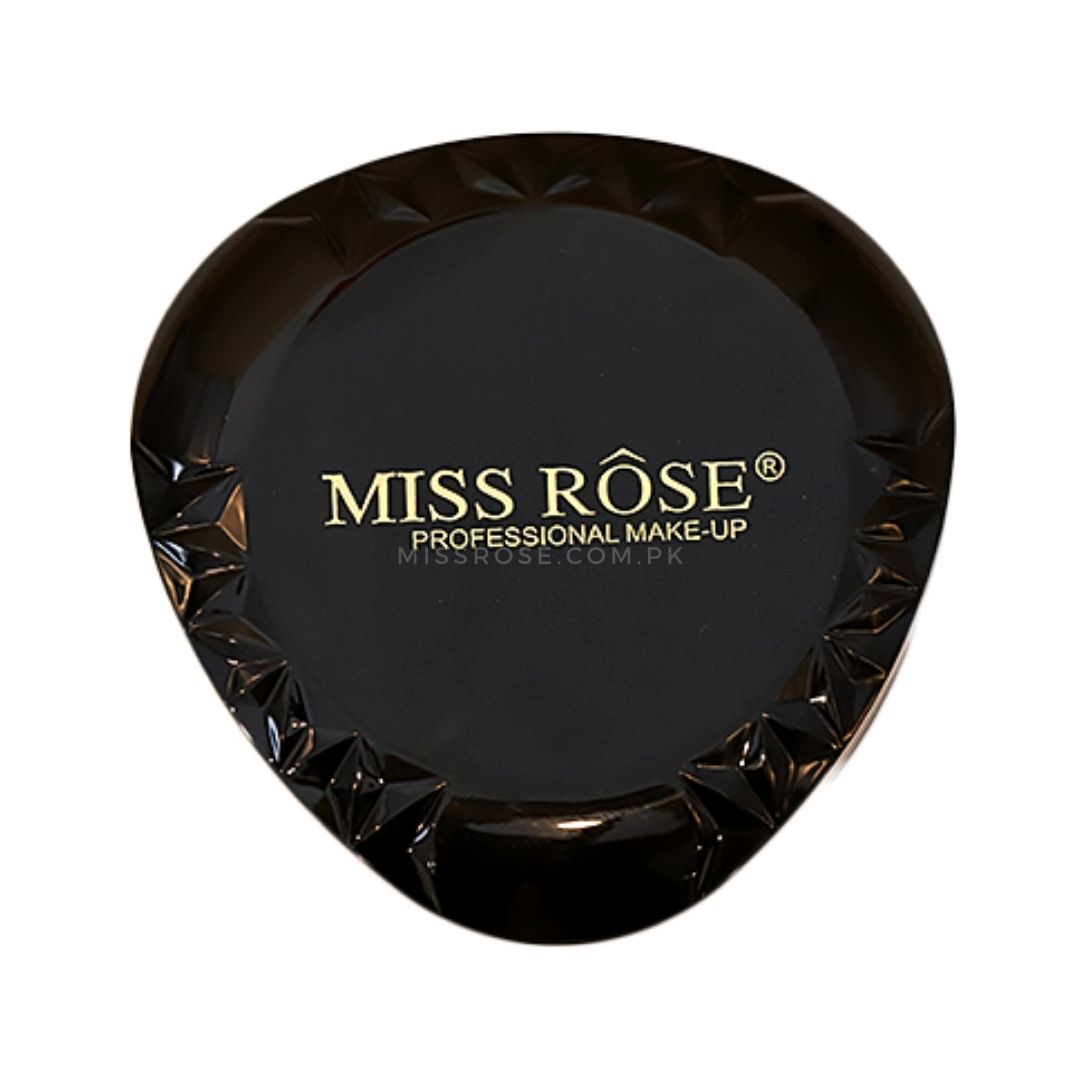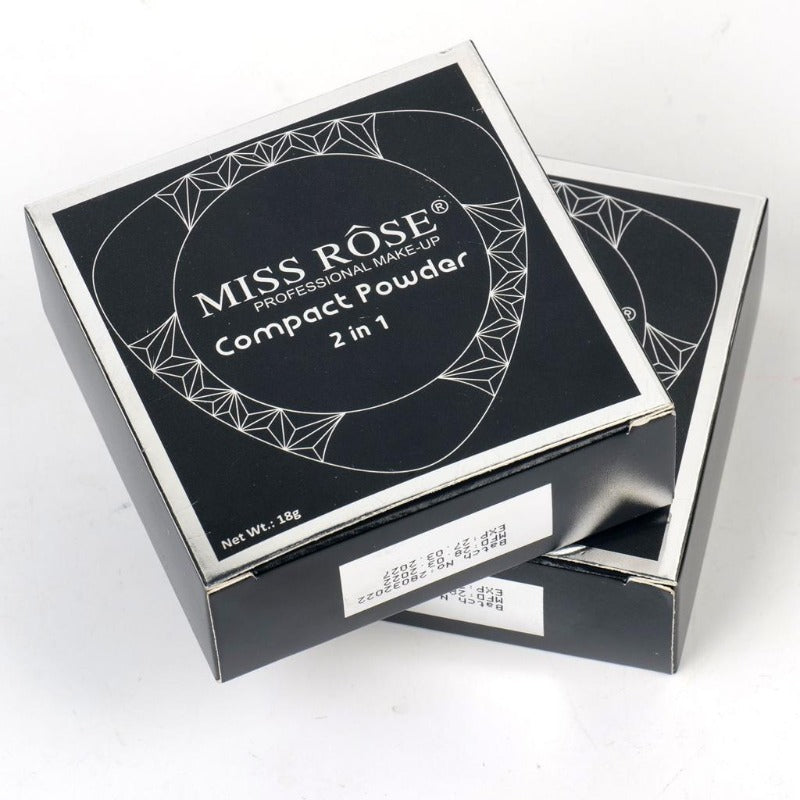 I have fair skin, and need compact power accordingly without any foundation as base, so which no should I take?

Hi Mam, Powder 01 shade is for a yellow undertone and 02 shade is for a pinkish undertone.

Kya 2no layers me same ha ya aik shimry ha.

No Both layrs are changes. One has yellow undertone and one has pink under tone.

My skin tone is fair which number is best for me of compact powder 01?

Ma'am with fair foundation you may select shade 01 of compact powder.

When will it restock??

We will restock soon.

Can I use this face powder daily? And Does it has sun protection?

Yes, It can be use daile. Its work as a sun protection.

Which shade suits with beige 1 foundation

Shade 01 is for yellow under tone shade.

Assalaam o aliekum Which shade has pinkish texture for fair tone?

W,salam Ivory 6 has pinkish under tone,

My skin colour is medium fair which shade will be suitable?

01 shade is for fair to meduim color shade.

My foundation is light colour what ssgade should I choose

shade 01 is good .

IVORY foundation keh saath konsa compact powder colour suit karein ga

Mam shade 01 will be best.

Which number will suit for me? My base shade is Mocha

Mam you can select 03 shade from it.

which shade for beige 1 foundation ??

Mam shade 03 is for beige skin.

My base shade is light ..kinda face powder sai rhy ga

Mam for light shade select 01 shade

My base shade ivory....kon sa face compact best rehe ga

Mam use 02 shade.

Which shade to choose with beige 2 foundation?

Mam you can select shade 02

Which shade is for fair skin tone?

Mam shade 01 is for fair skin tone,.

Easy paisa se Payment kr skty hai???

Yes we received online payment through eaisy paisa. You can contact us on whatspp for more details. 0311 11 222 40

which shade is for gandumi skin tone with beige 4 foundation

Mam in Missrose Bright Black Triangle Double Layer Powder you can selct shade 04 .